Florida's Premier Shark Diving Adventure
Bringing you Up Close and Personal
BRINGING DIVERS FACE TO FACE WITH THE OCEAN'S APEX PREDATORS
CENTRALLY LOCATED IN THE FLORIDA KEYS FOR EASY HALF OR FULL TRIPS FROM ALL FLORIDA KEYS LOCATIONS
Welcome to Florida Keys Shark Diving. The professional team at Keys Shark Diving has years of experience getting guests up close and personal with sharks in the open ocean.
The Florida Keys and its offshore waters are the natural habitats of a diverse variety of pelagic shark species. Whether it's your first time diving with a shark or your 100th, our team possesses the rare combination of knowledge, experience, and equipment to help make your shark diving adventure completely unforgettable.
At Keys Shark Diving we currently offer two unique excursions for our guests. Our first trip is the Shark Viewing Trip, these are half-day (4 hour) trips that take place just a few miles from the dock in the calm waters inshore waters of the Florida Keys. Shark Viewing Trips are non-diving trips and are perfect for families or those just looking to see sharks up close without getting in the water.
The second trip we offer is a Shark Diving Trip which takes place in a shark cage a few miles offshore in the Gulf Stream offshore from the Florida Keys. These are generally full-day trips but half-day trips can be arranged. No scuba certification is needed for these trips as the cage floats right on the surface next to the boat. Please take a look around the site for more detailed information and don't hesitate to contact us for more information.
We also offer charter trips. Our Florida Keys shark charters can be enjoyed by you and your friends exclusively. Give us a call for details.
We also offer exciting shark diving charters in California and Hawaii!
Join us for a California Shark Diving, or Kona Shark Diving adventure today!
Book your shark diving adventure today
call us at!
(305) 395-9140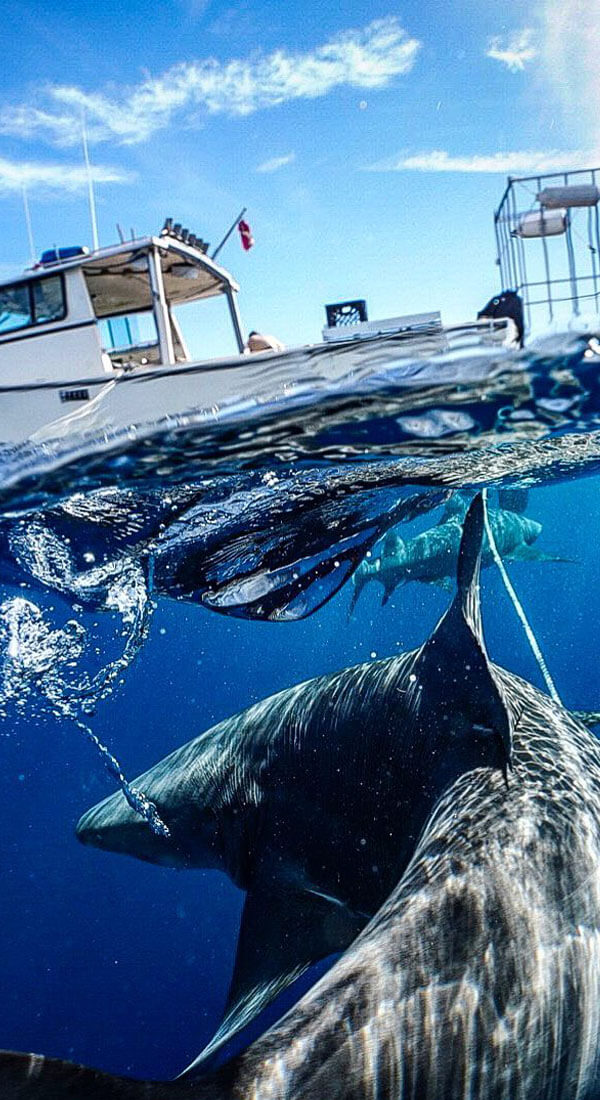 Learn about 
Keys Shark Diving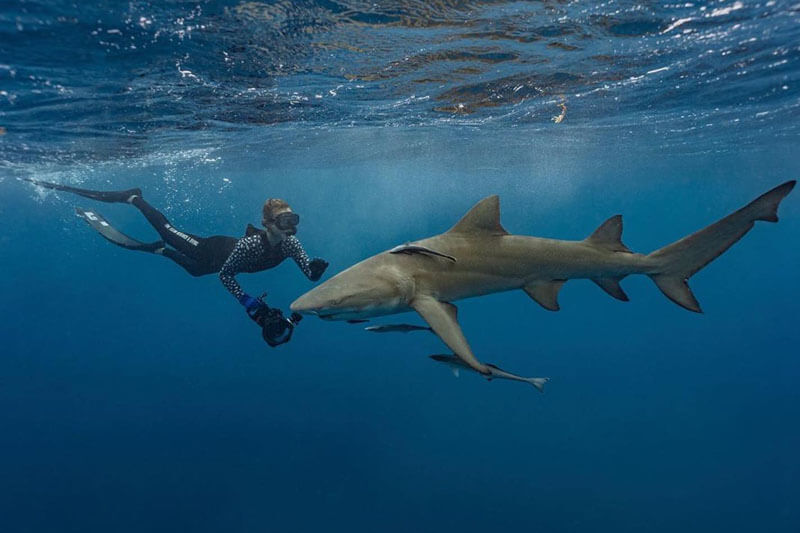 Get up close and personal with the ocean's apex predators on a Keys Shark Diving adventure.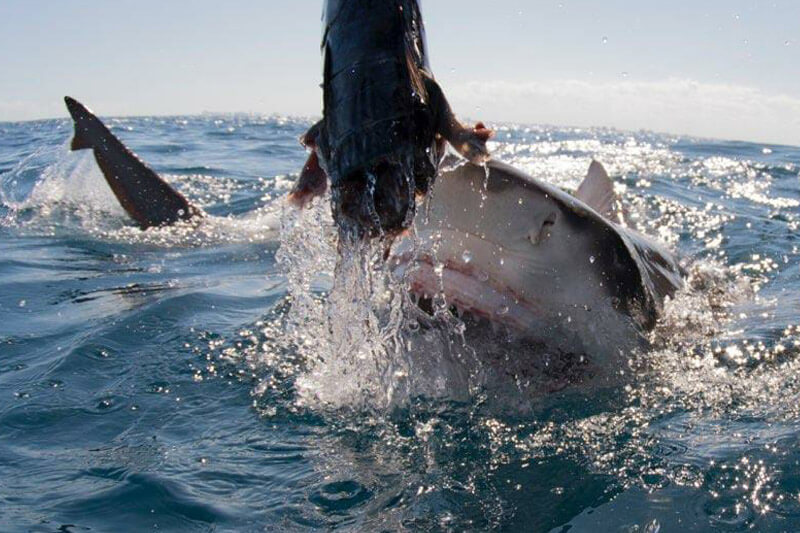 Enjoy the awe-inspiring power of the sharks of the Florida Keys all from the dry comfort of our boats.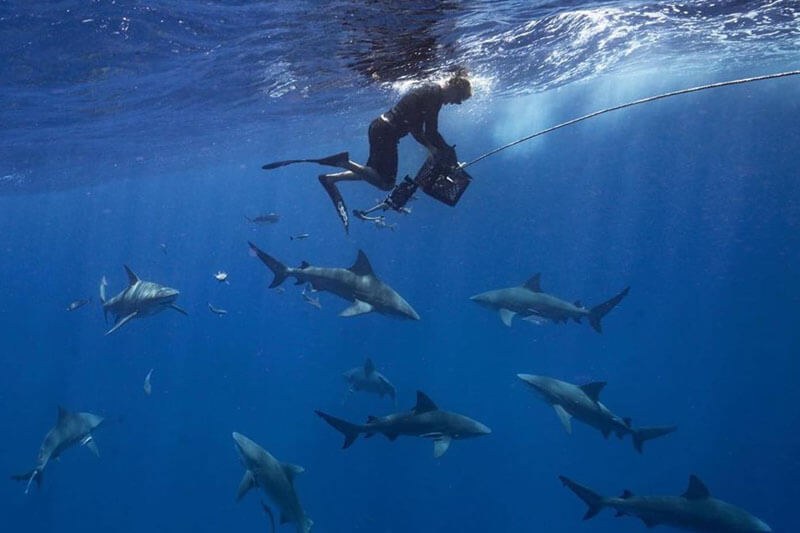 Learn about what you can expect on a Keys Shark Diving adventure in the heart of the Florida Keys.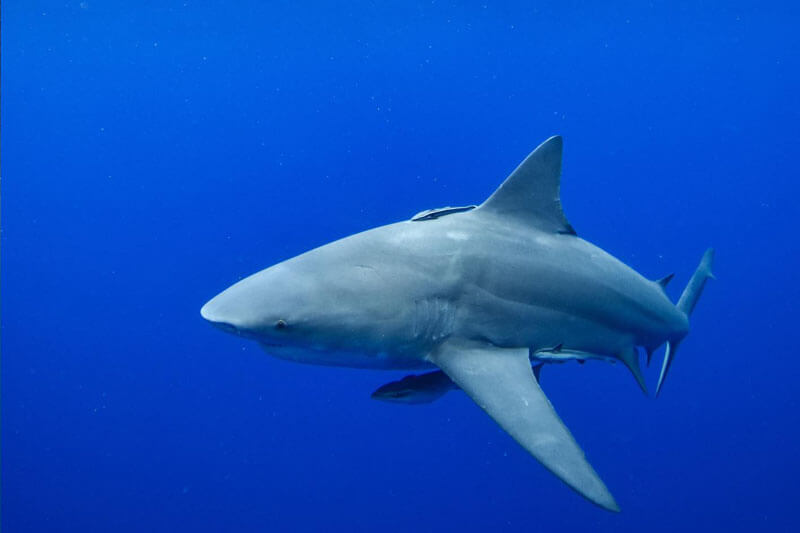 Looking for help with your marine wildlife production? We help production teams capture once in a lifetime content!
YOU DO NOT HAVE TO BE SCUBA DIVING CERTIFIED.
ALL DIVE EQUIPMENT IS PROVIDED IN MED – XXL SIZES ALONG WITH ICED WATER & SPORTS DRINKS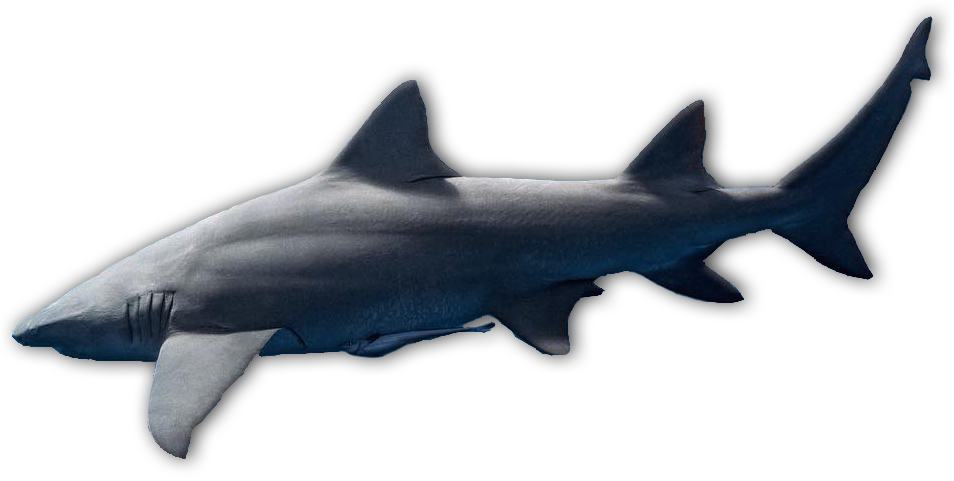 What our divers 
say about their adventures
Put this on your bucket list, NOW. This was such an incredible experience. Captain Curtis and Tanner took us out to swim with lemons, a bull shark AND a tiger shark!! They were professional, knowledgable, and made sure it was a great day for us. It was so so indescribably cool. A memory I am going to keep with me forever. (Oh, and DEFINITELY get the pictures! Tanner is a PRO.) Can't wait to come back, thanks guys!
This is truly a one of a kind- must do- adventure. I always felt safe but couldn't believe how close we actually got to the sharks. The staff was amazing, did all the hard work, and I got an hour of swimming with many different sharks. An unforgettable experience. Worth every penny and I can't wait to do it again.