Keys Shark Diving is a leading shark diving charter service that has years of experience bringing divers in the water with the sharks of the Florida Keys. The Florida Keys and the offshore waters of the Gulfstream are home to one of the most diverse and biggest populations of sharks found anywhere in the world. Our service is the leading resource for bringing divers in close proximity to the ocean's most feared and respected predators.
Our experienced team has been successfully bringing guests to meet the ocean's apex predators using over a decade of responsible shark encounters as the cornerstone of all of our trips. No matter what your experience in the water is, our team can help make your day on the water completely unforgettable no matter if it's your first-time shark diving or your 100th. The locations that we take our guests to dive with sharks are some of the best on the planet and offer consistent and exhilarating shark encounters.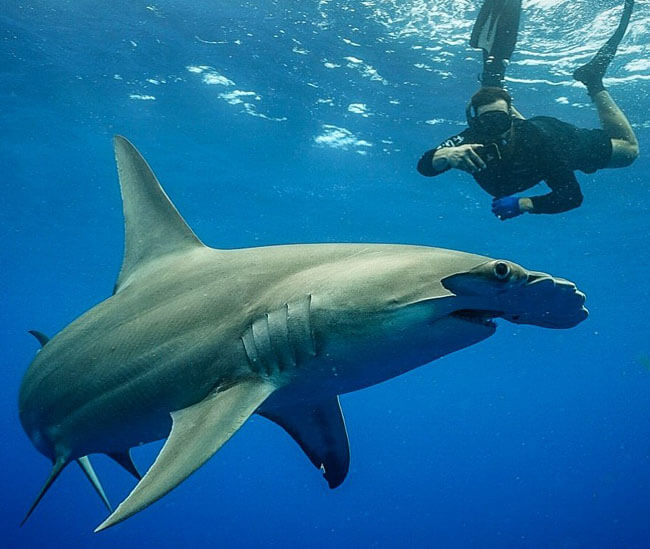 Keys Shark Diving offer two types of shark viewing excursions to make your day in the Florida Keys the best it can be. Our most popular trip is our half day Shark Viewing Trip. These trips are perfect for families or groups looking get out on the water and view sharks from the comfort of the boat on either our morning or afternoon trips. The second trip we offer is a cage dive with sharks in the deep waters of the Gulf Stream. To book a trip with us is to spend a day on the water and witness some of the best shark viewing and diving there is.
For more information on our trips take a look at our site and give us a call or email if you need any information or want to book a trip, and see the sharks of the Florida Keys. Florida Keys Shark Diving is a great way to spend a full or half-day during your stay in the keys with world-class shark diving and shark viewing trips.
Located in the Heart of the 
Florida Keys
You do not have to be
Scuba Diving Certified
ALL DIVE EQUIPMENT IS PROVIDED IN MED –
XXL SIZES ALONG WITH ICED WATER & SPORTS DRINKS